VRCHAT Expression Utility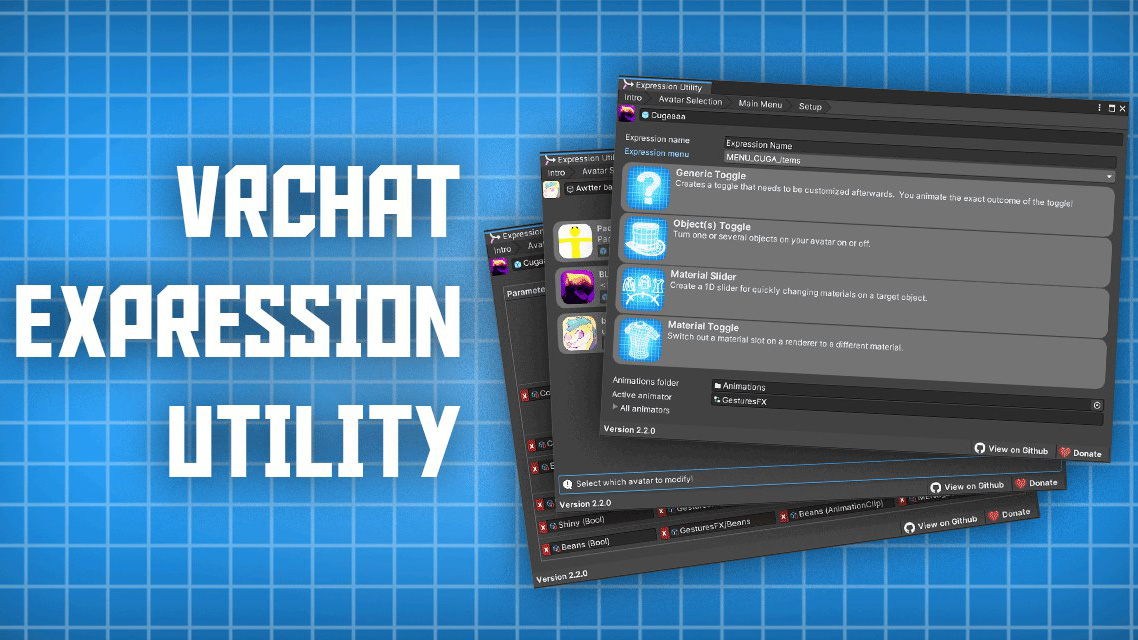 This is a Unity tool I maintain for simplifying the workflow of making various changes to one's VRChat avatar.
Create new expressions for your VRC avatar without doing all the tedious work! Skip the balancing act of handling parameters, layers, transitions, conditions, etc, and just make cool stuff! 
VRChat Expression Utility
This tool allows you to skip all of the tedious work when setting up new expressions in SDK3 Avatars. With Expression Utility you can automatically generate every part of many common expressions based on presets; Quickly set up a new radial puppet for switching between outfits, a toggle for turning on a hat, and many more!
Creating a new expression with the tool allows for the automatic generation of:
VRChat Menu Controllers
VRChat Parameters
Animation Transitions based on the VRC parameter
Animation Parameters based on the VRC parameter
Animation Layers
Animation Clips
Other features include the ability to view/delete each VRC parameter and relationships with associated objects such as Animation Clips, Animator Layers, Conditions, Menus, etc.